residential:
public:
masterplan:
care:
A Zealandic barn in the polder landscape. The program is reminiscent of a Palladian villa: not quite a home, rather a place to gather, for dining and party. The structure is conceived as a large roof, as a Bedouin tent that provides protection from the outside environment.
The roof shows itself as a dark enigmatic volume in the landscape, referring to the surrounding traditional barns. The structure consists of wooden trusses that become visible in the interior. A dark frame, built like the hull of a ship that provides depth for the different spaces. A sculputural fireplace creates a vertical antipode.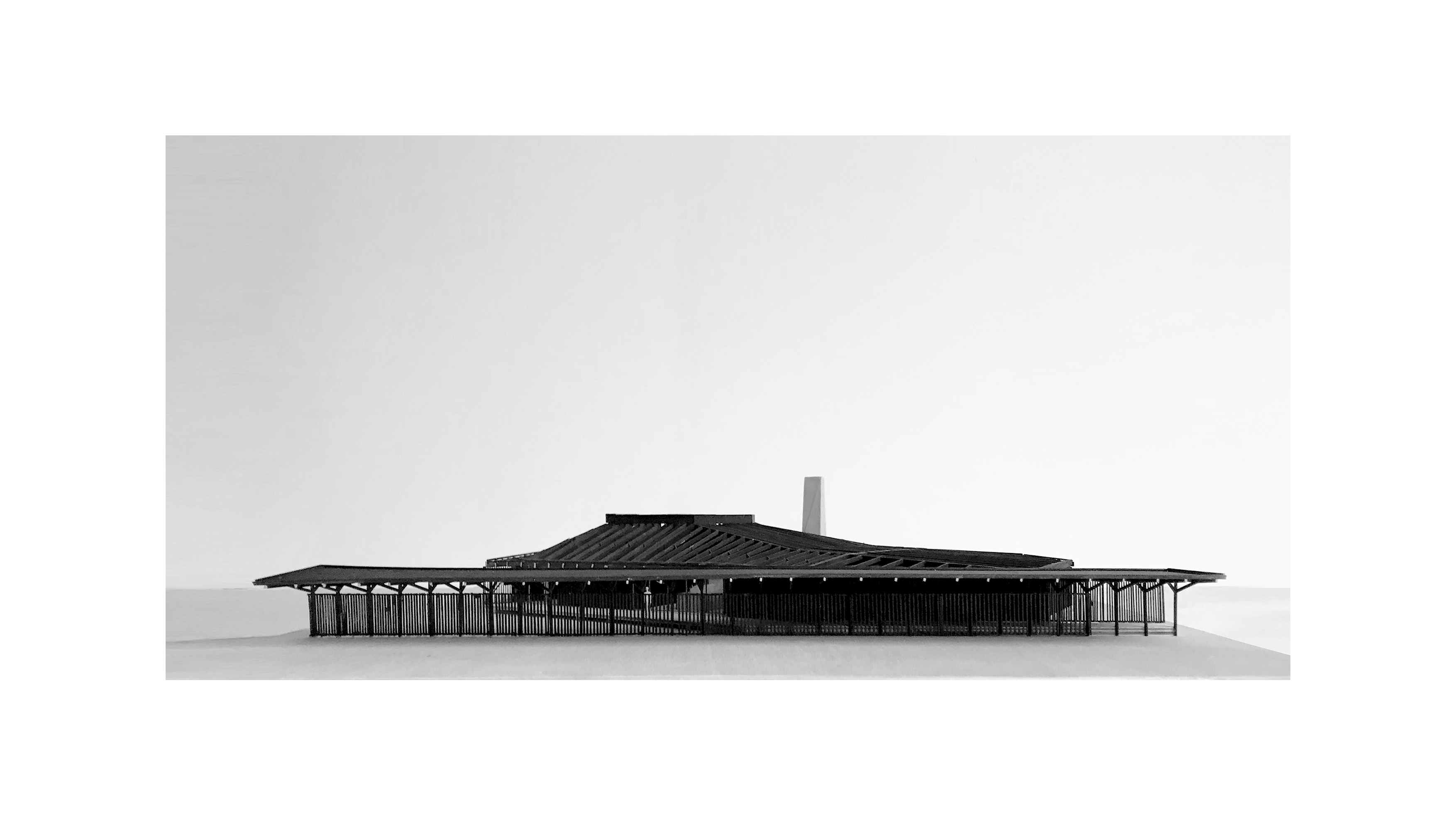 The building unfolds slowly towards the landscape. One enters the building through a chicane behind a wooden palisade.The cantilevered roof and terrace are part of the landscape. The canopy connects the site with the various rooms. This transition zones not only provides shelter but, similar to traditional Japanese architecture, is also working as a "mental minder" that indicates one is about to enter another place..