RAAMWERK collectief voor architectuur stedenbouw en scenografie BV
Gouvernementstraat 20
9000 Gent
Belgium
BE 0713 997 303
E: info@raam-werk.com
T: +32 9 366 32 35
Job/ intern applications
E: applications@raam-werk.com
Registered at Orde van Architecten, Provinciale Raad Oost-Vlaanderen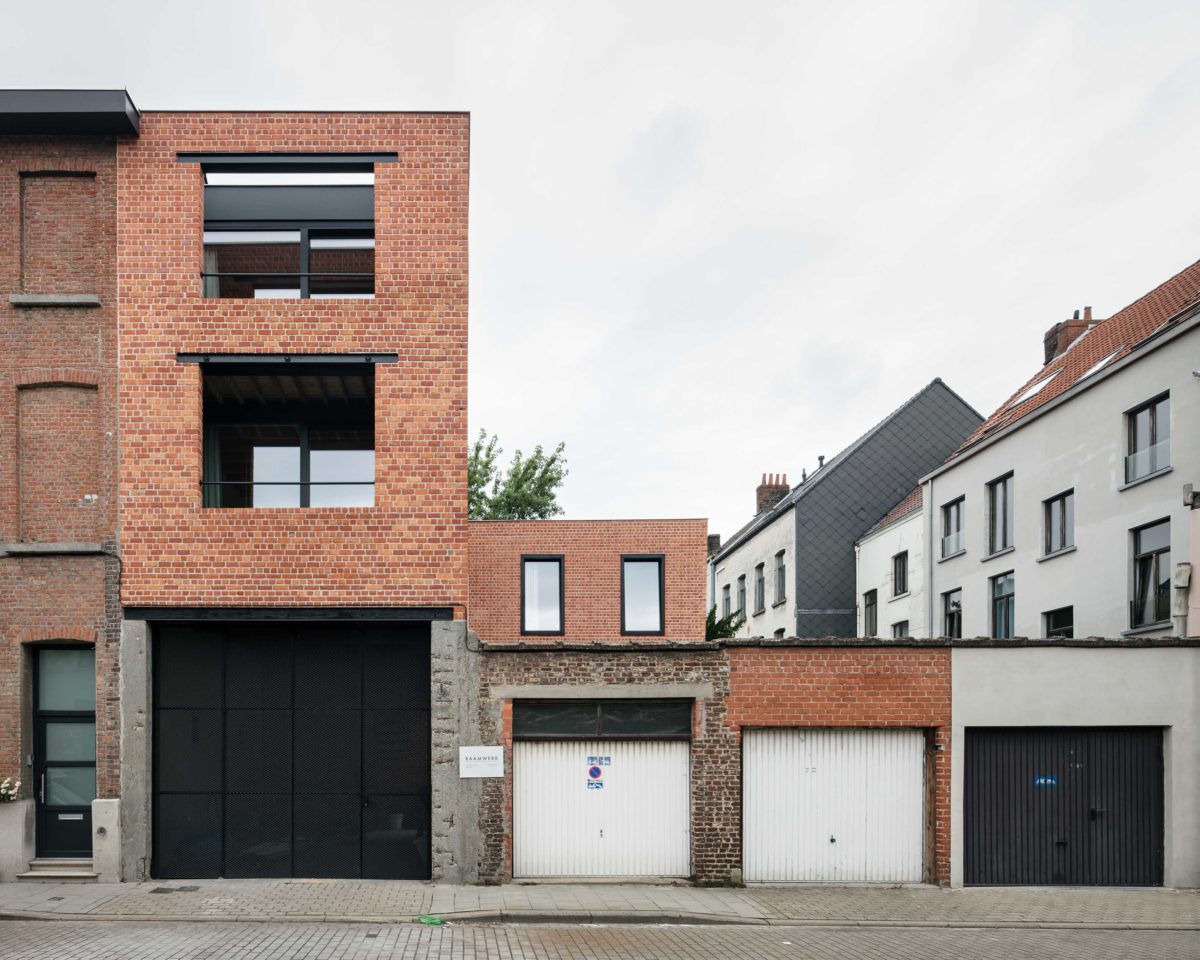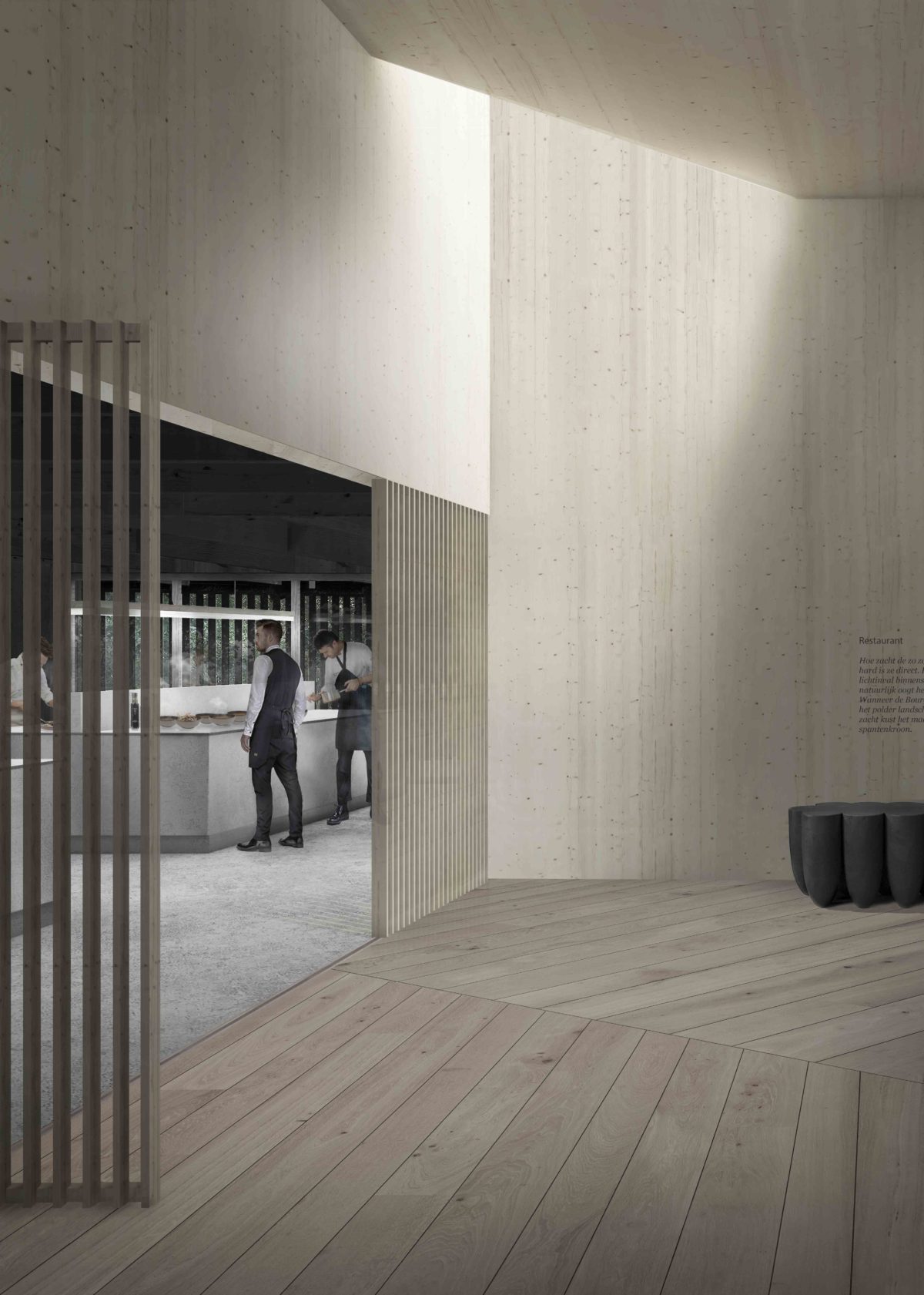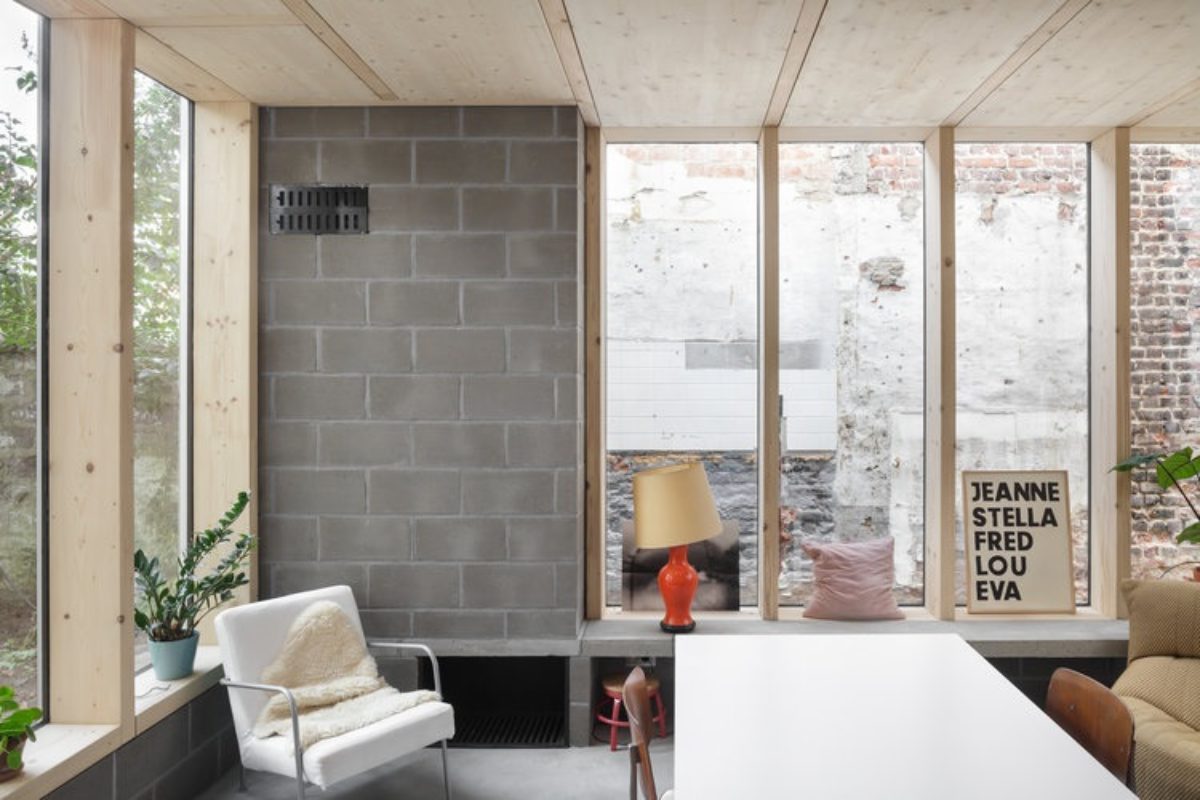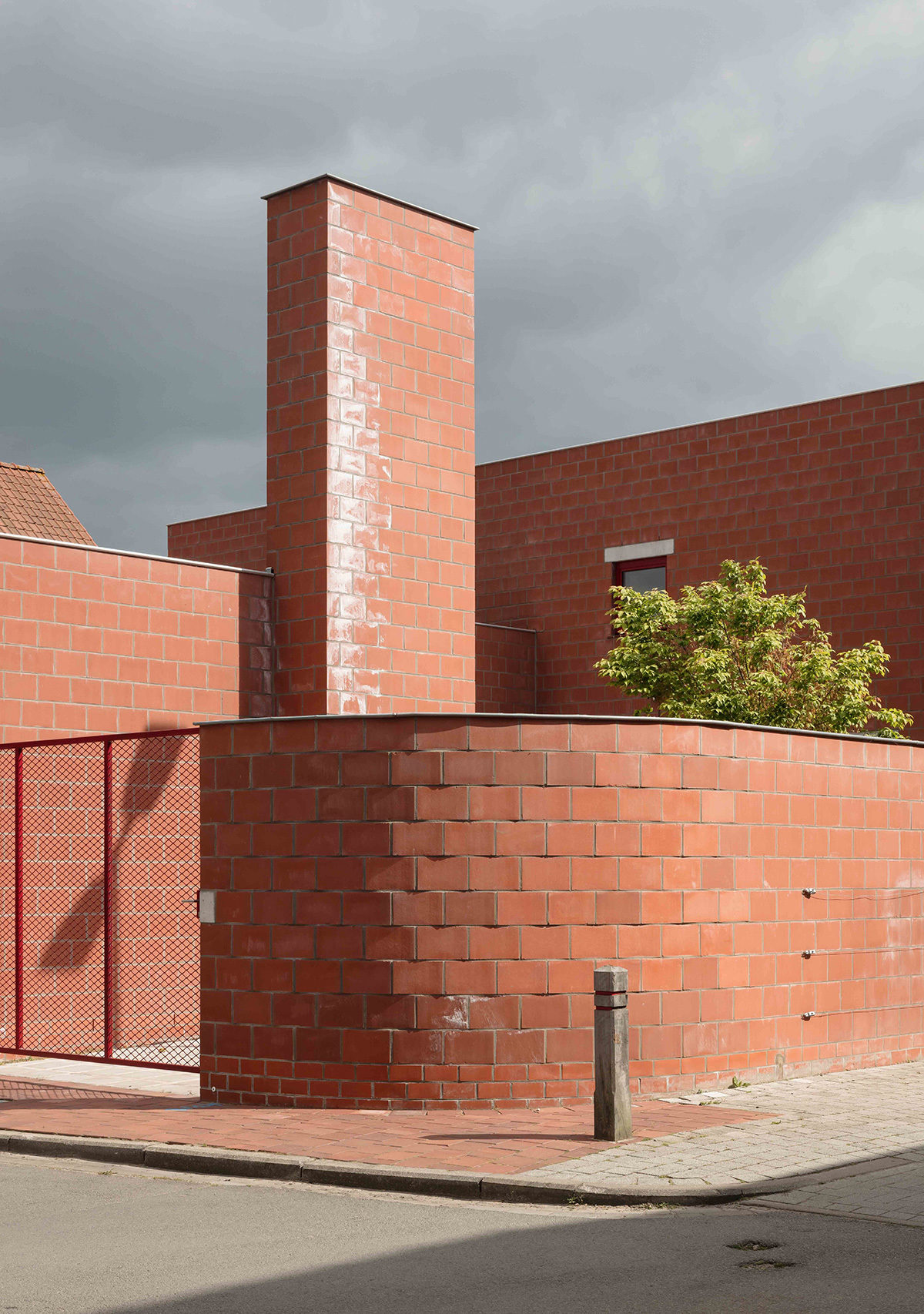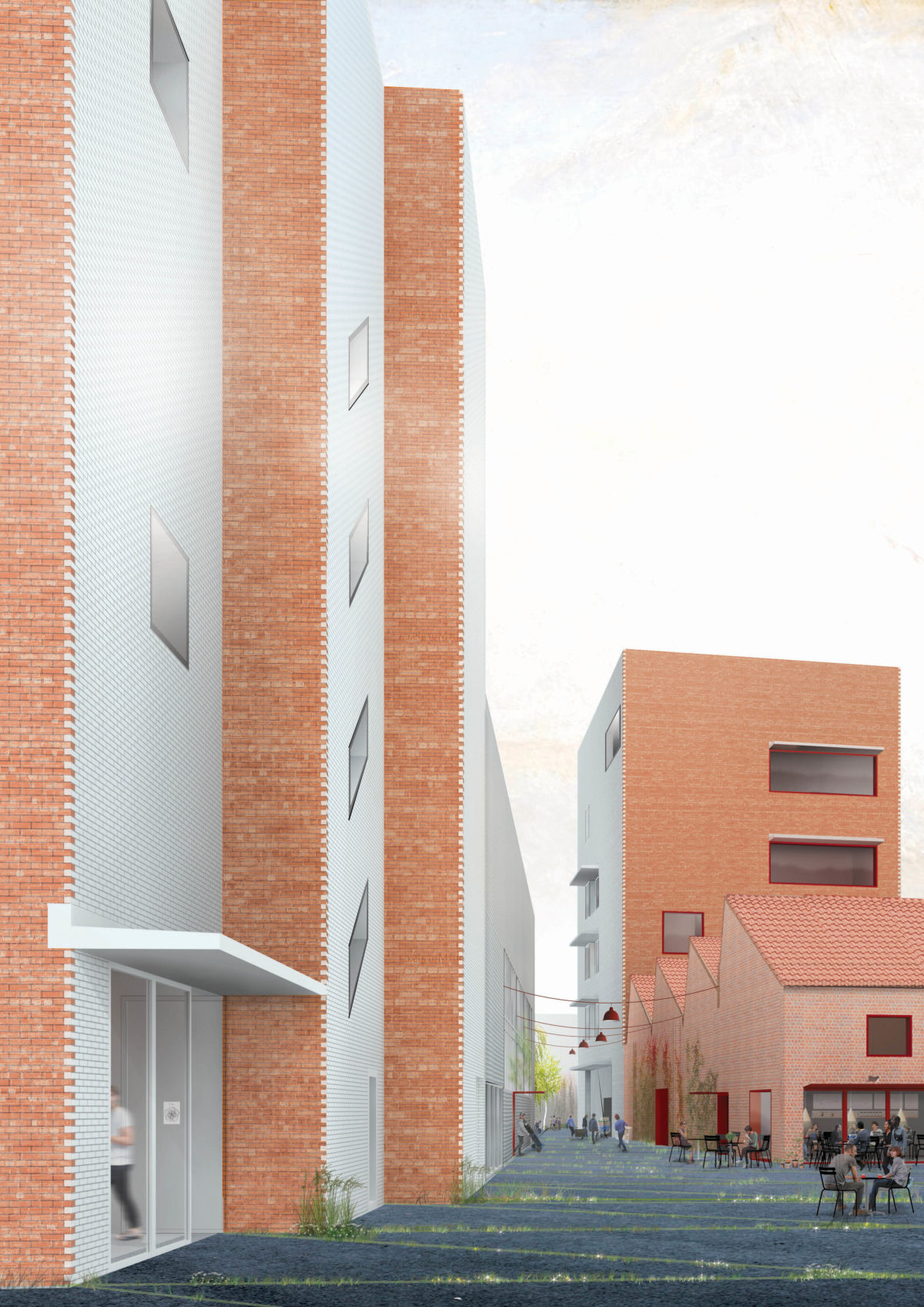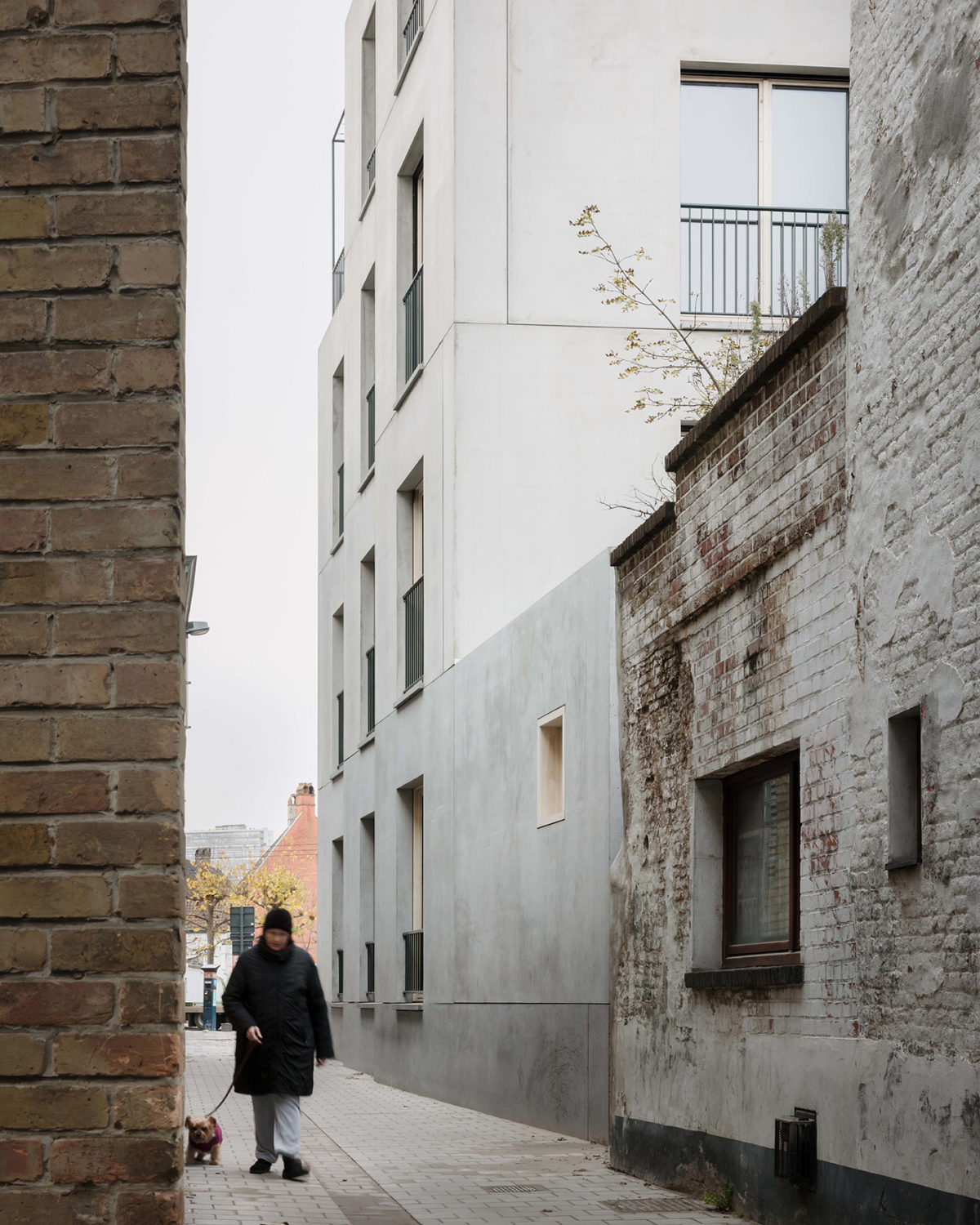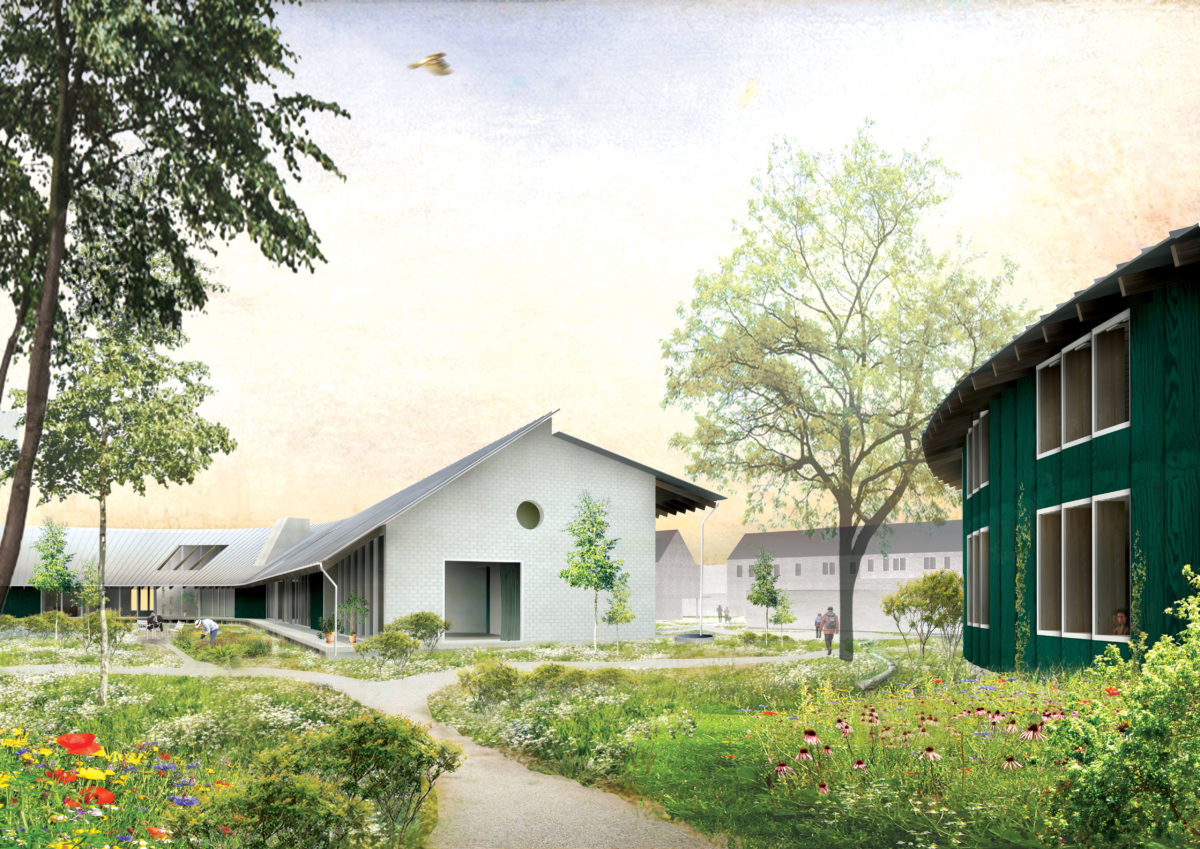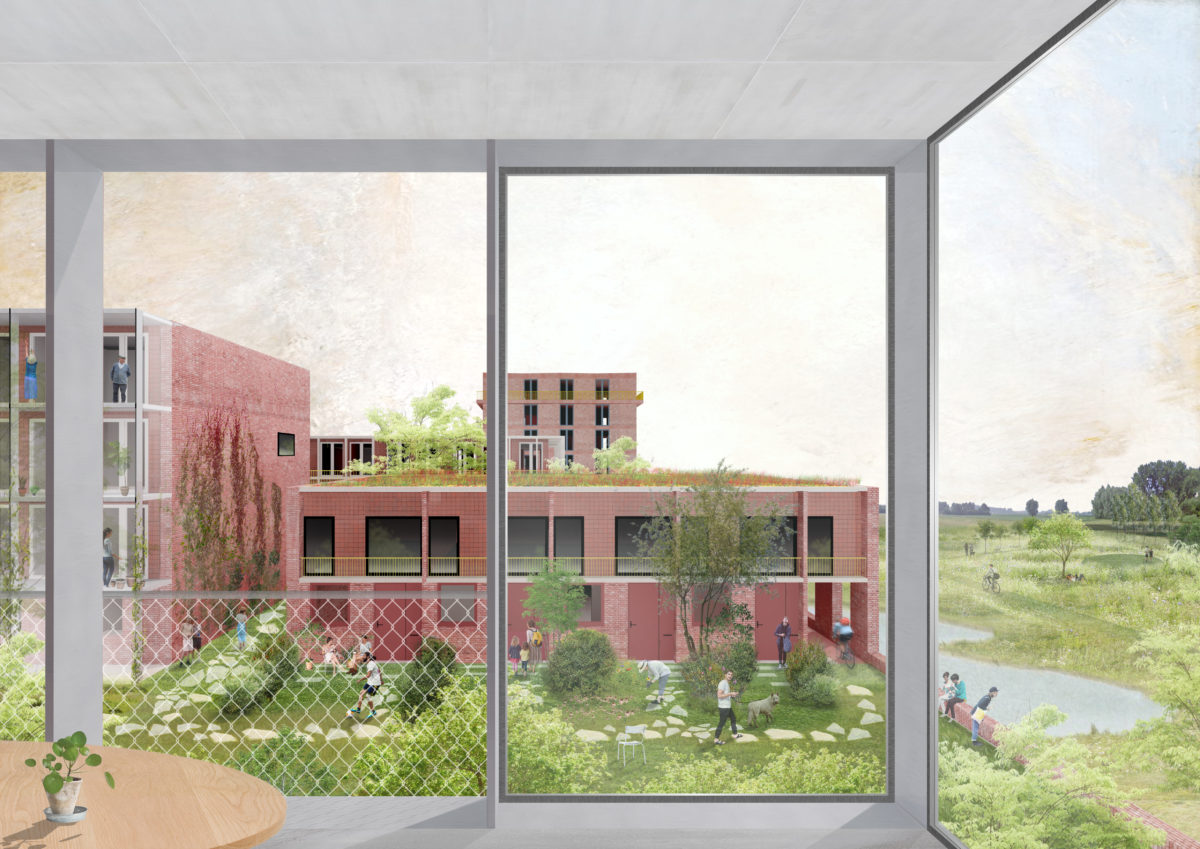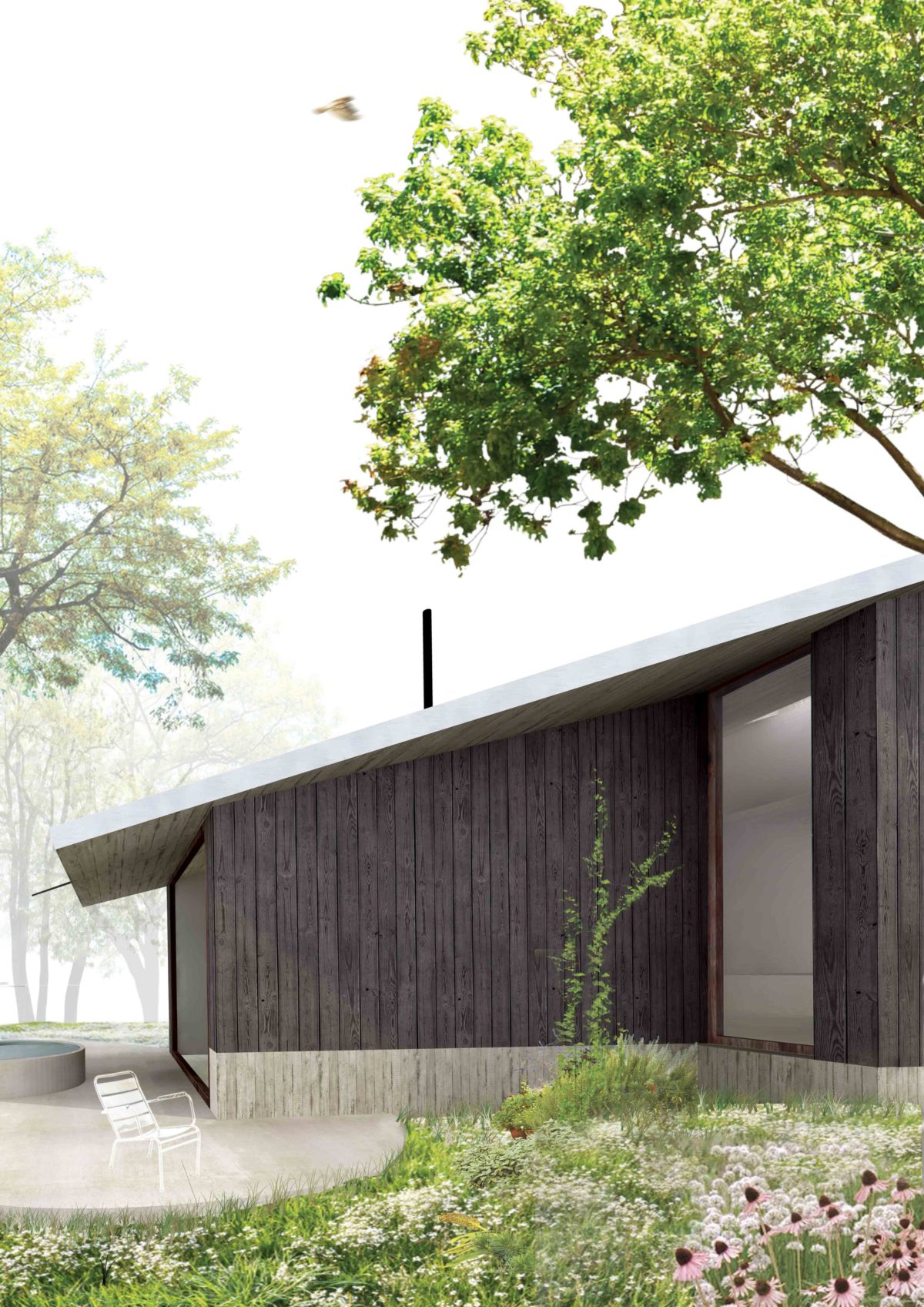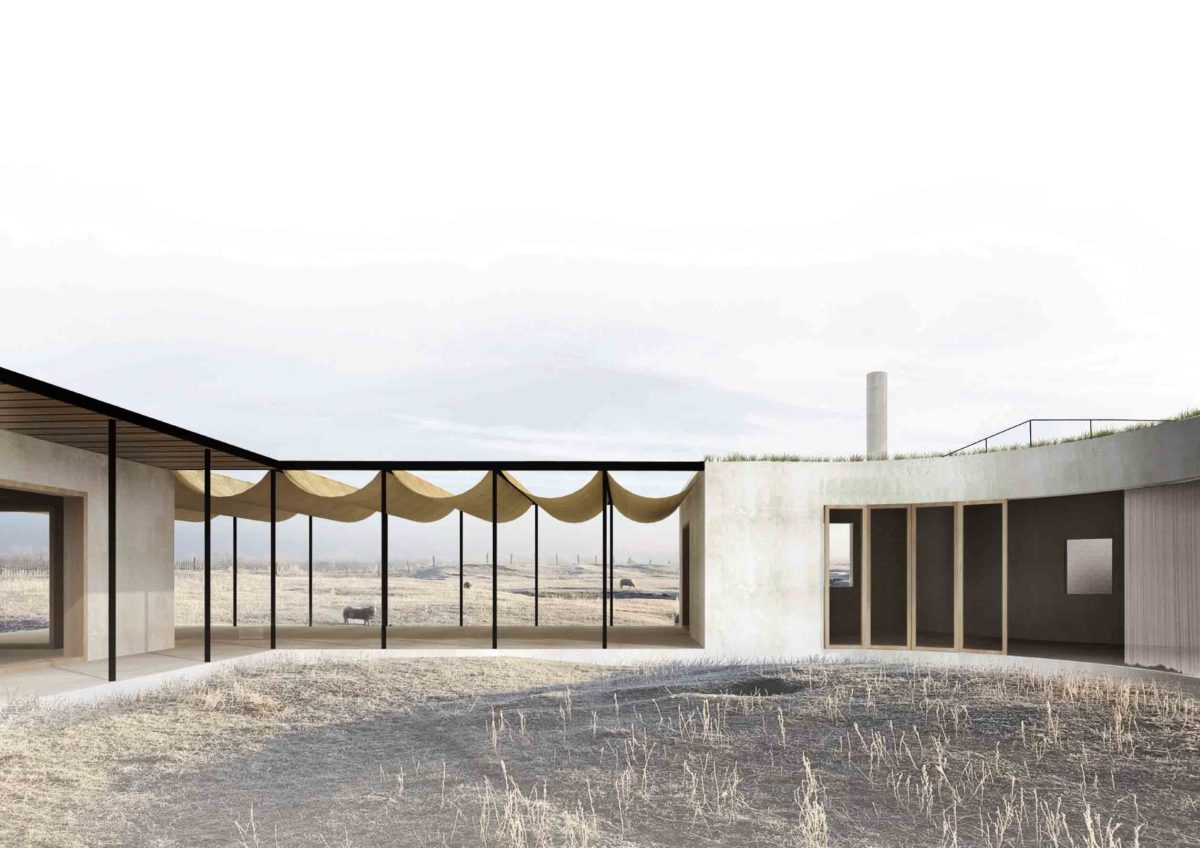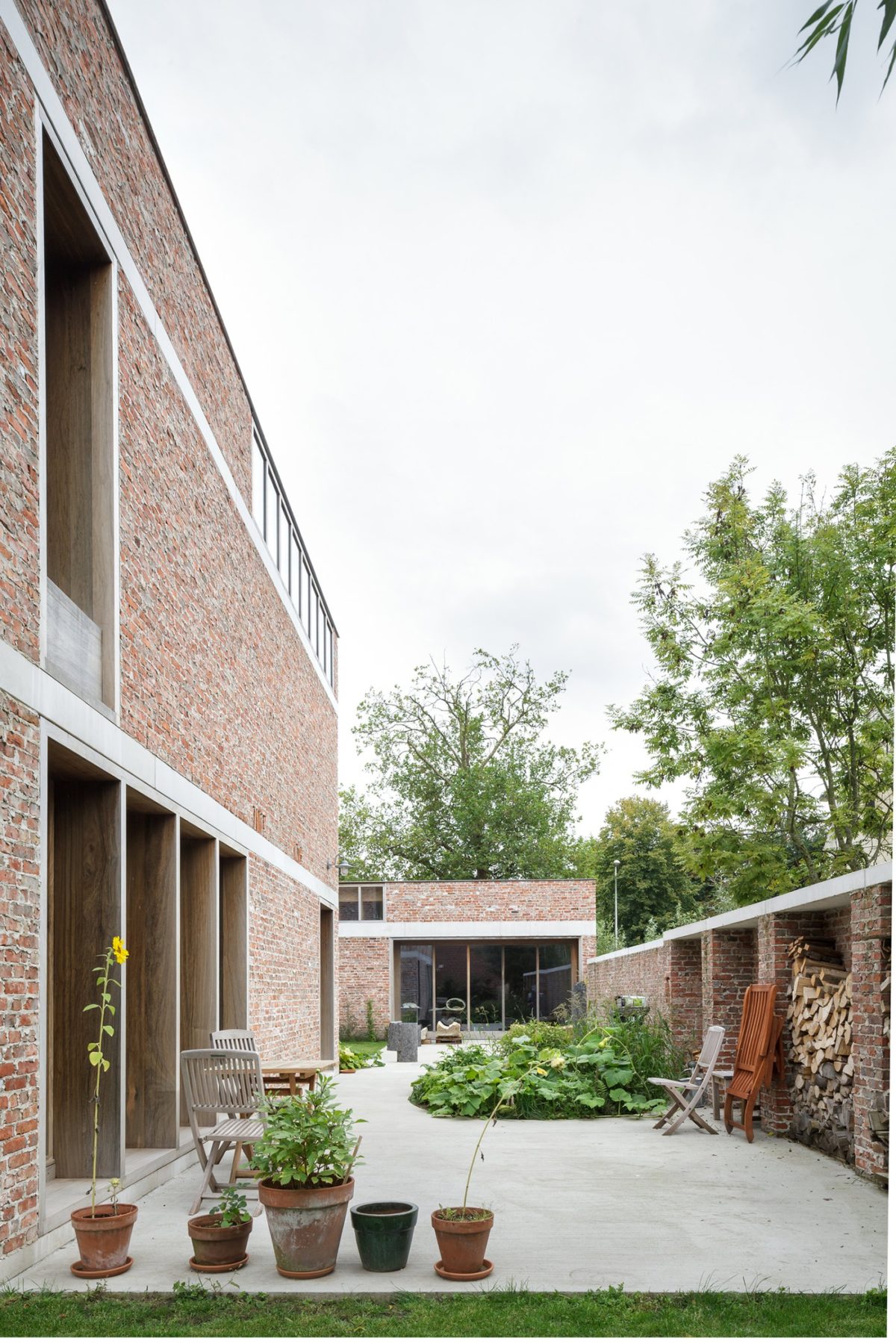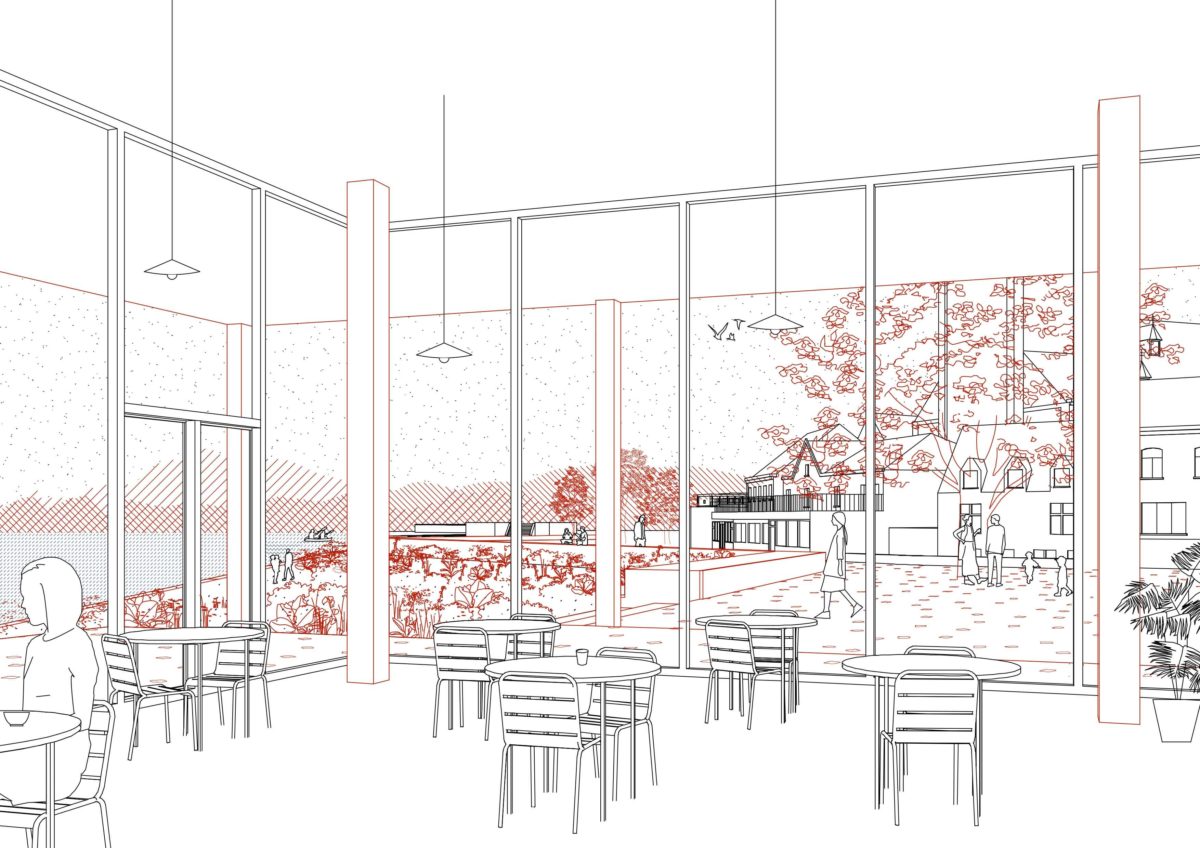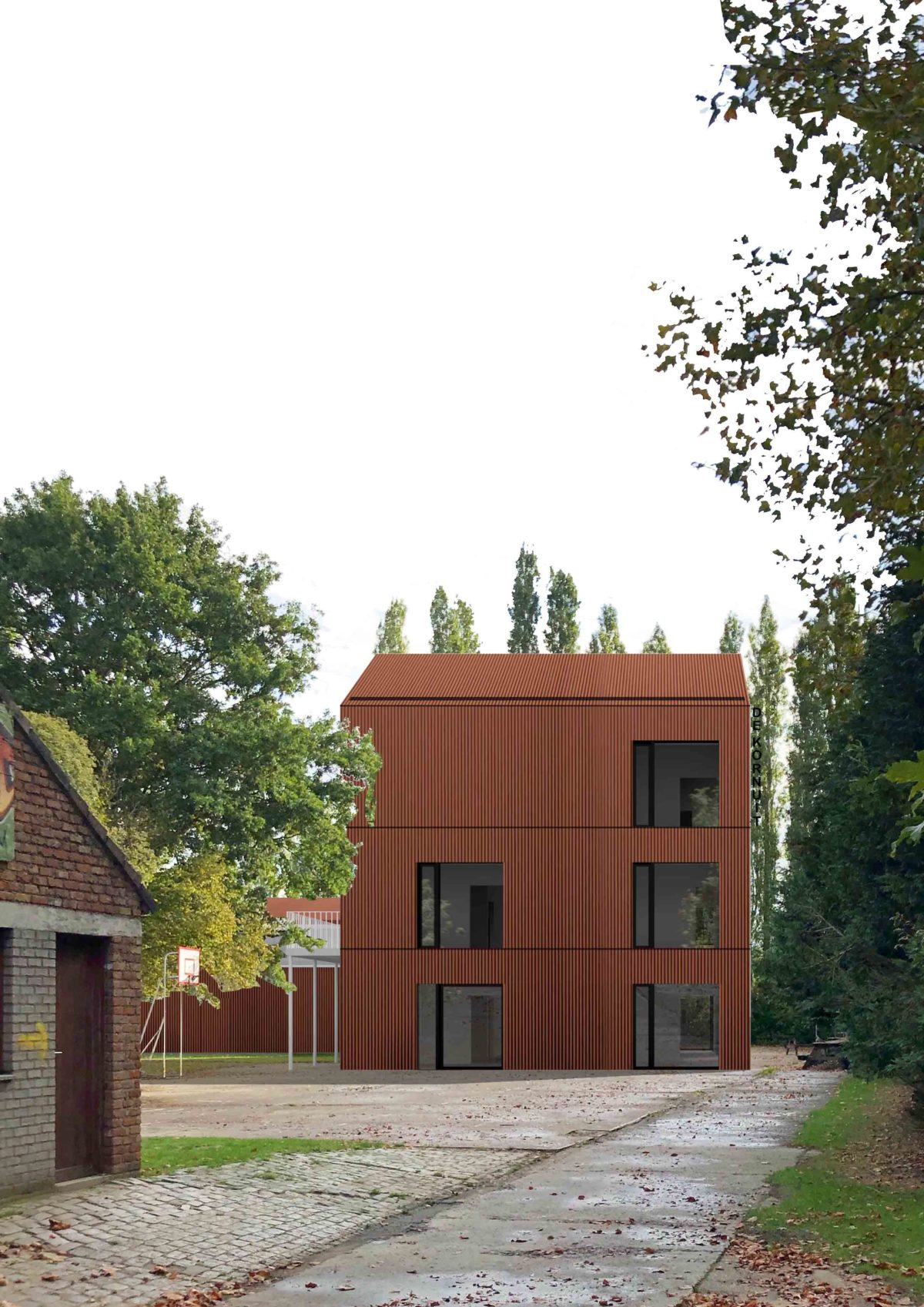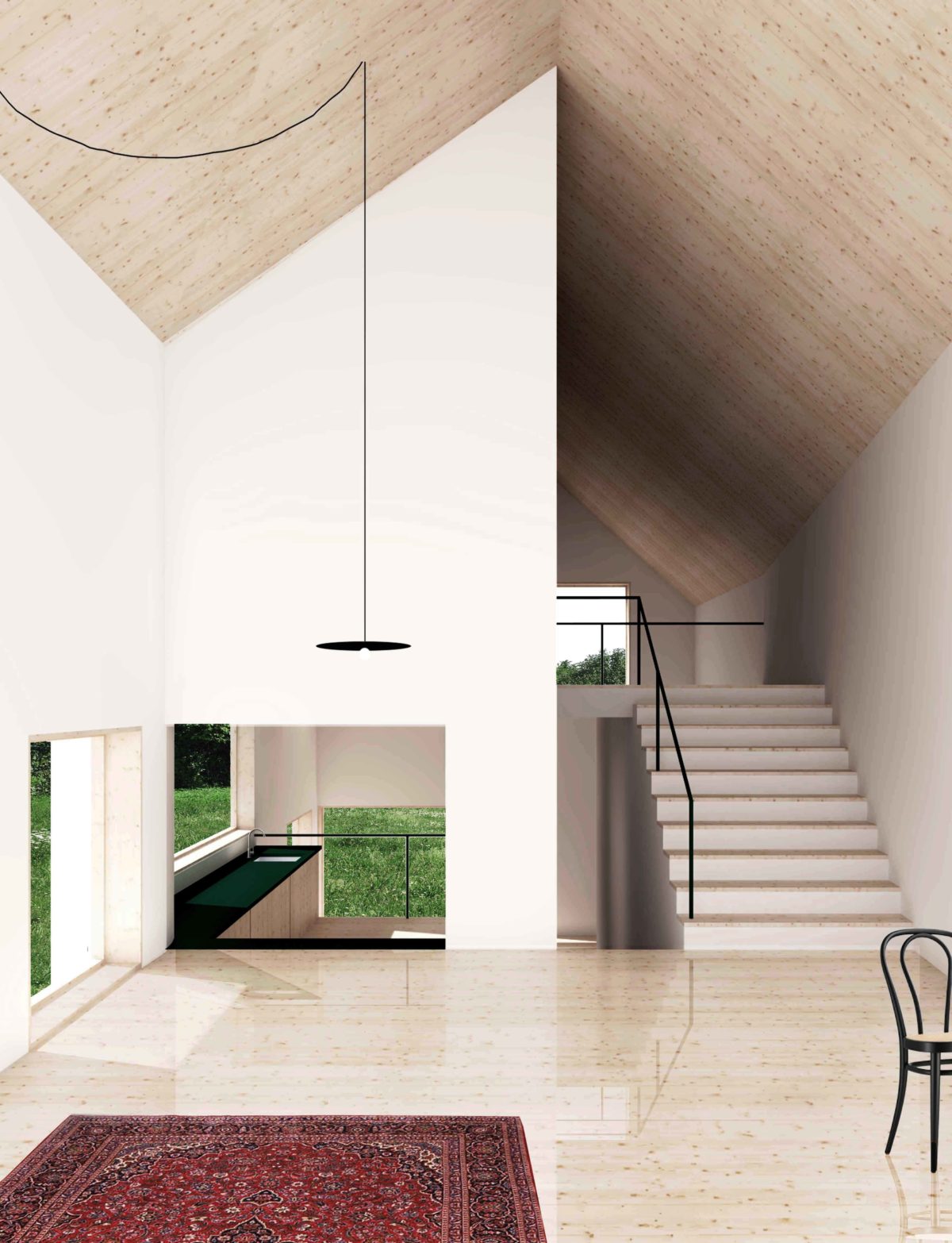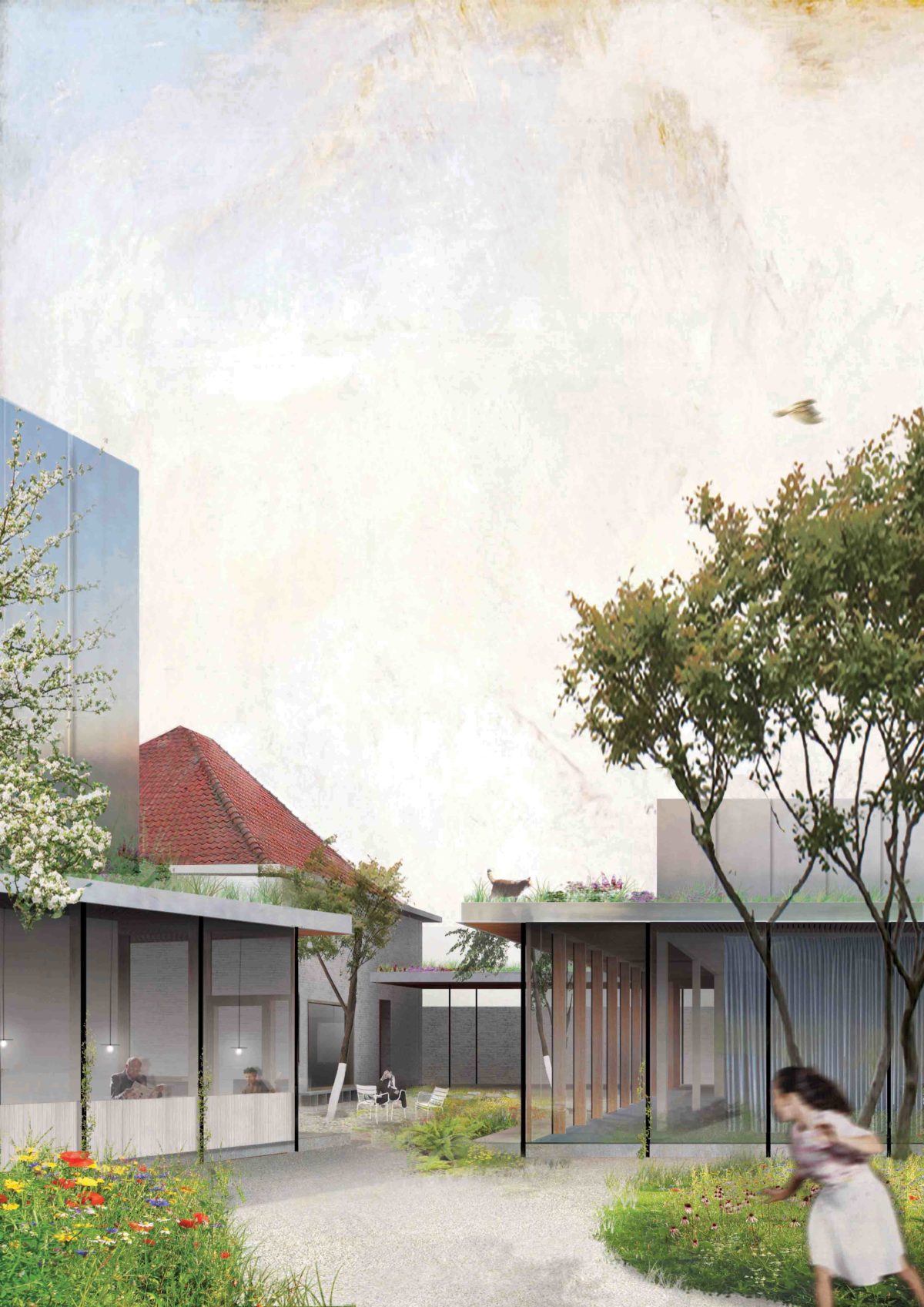 Carwash
Single family house Location: Gent (BE) Year: 2017 - 2020 Team: Gijs De Cock, Freek Dendooven, Alice Sanders Status: Built Pictures: Stijn Bollaert
Text
Carwash
Single family house Location: Gent (BE) Year: 2017 - 2020 Team: Gijs De Cock, Freek Dendooven, Alice Sanders Status: Built Pictures: Stijn Bollaert
Text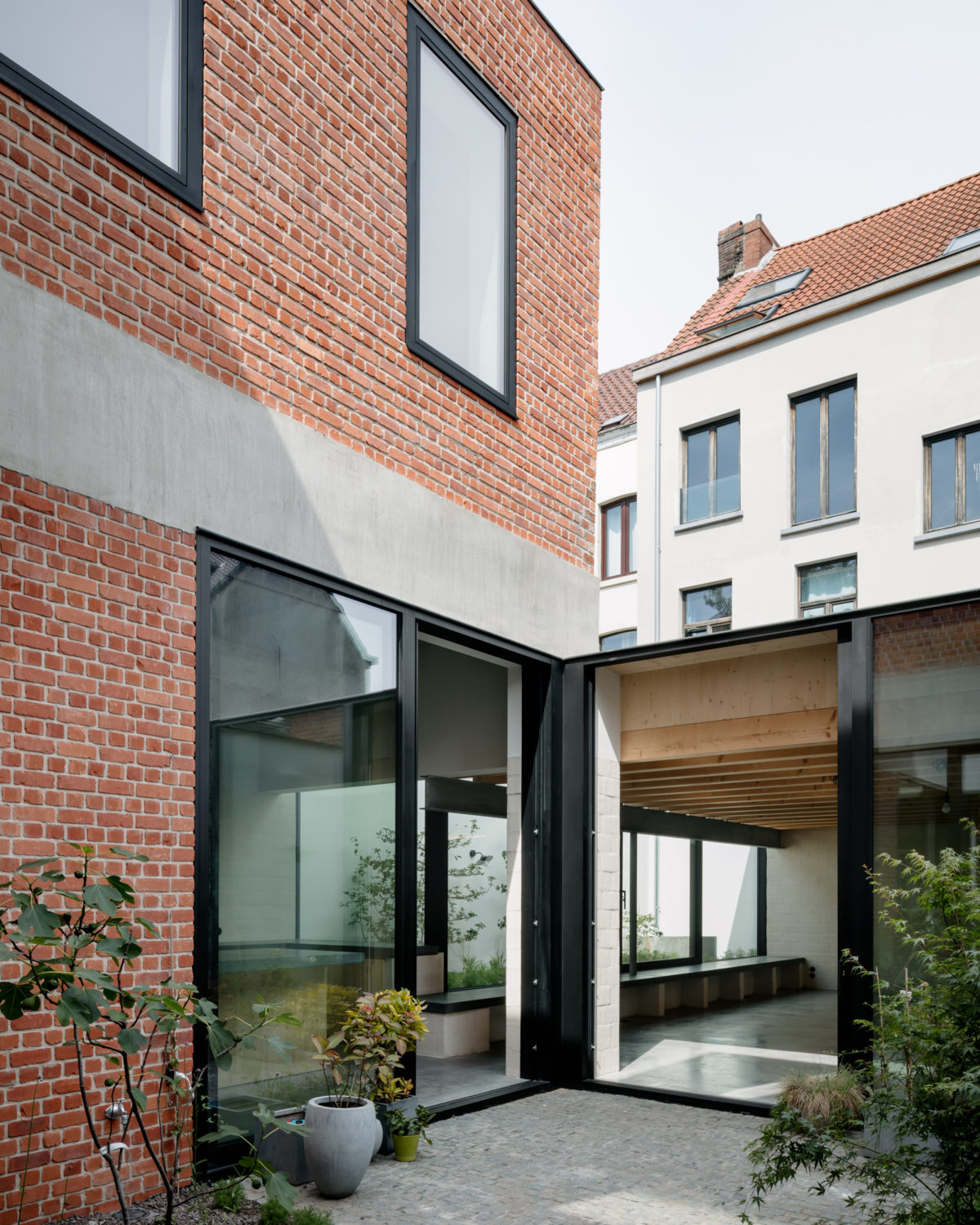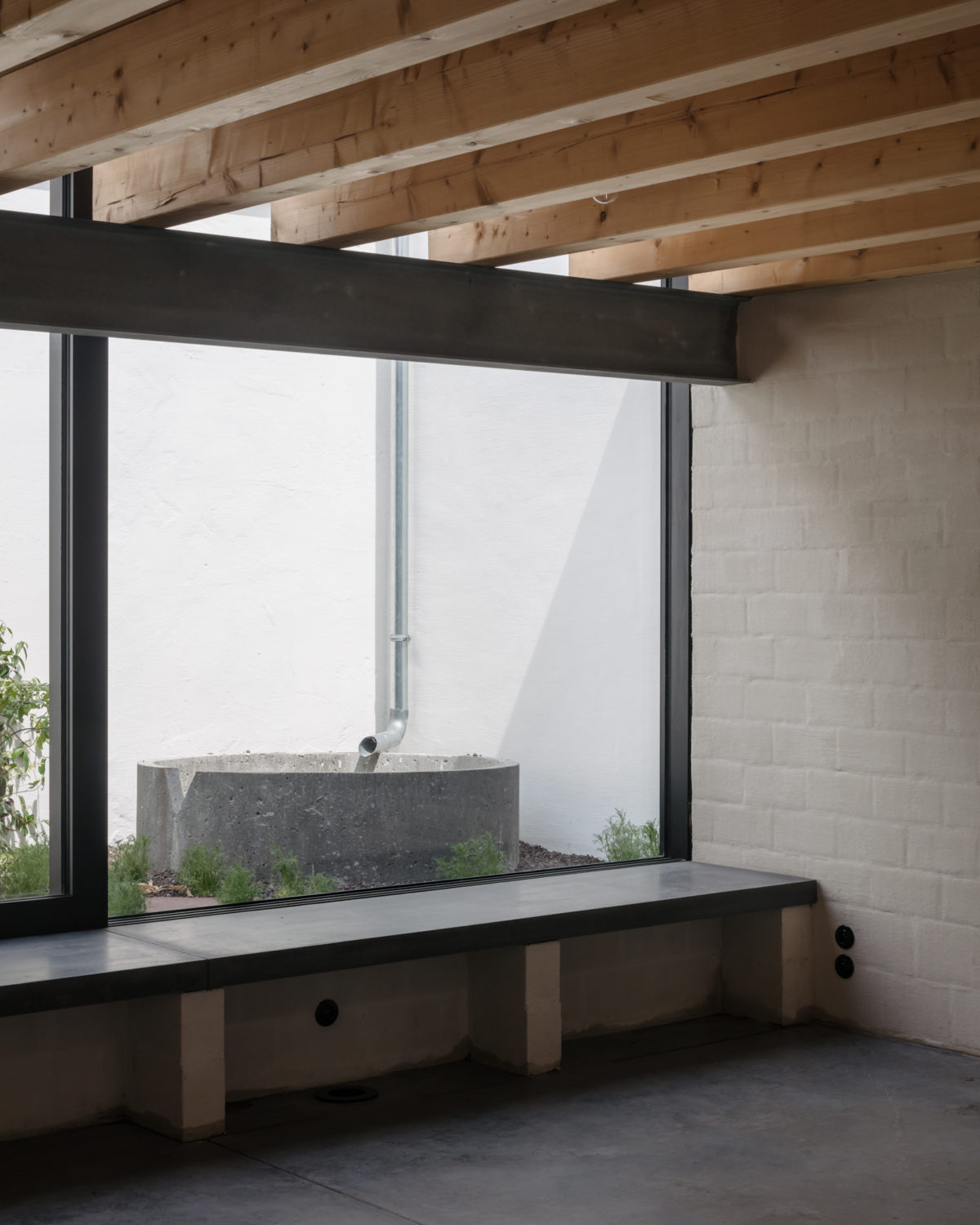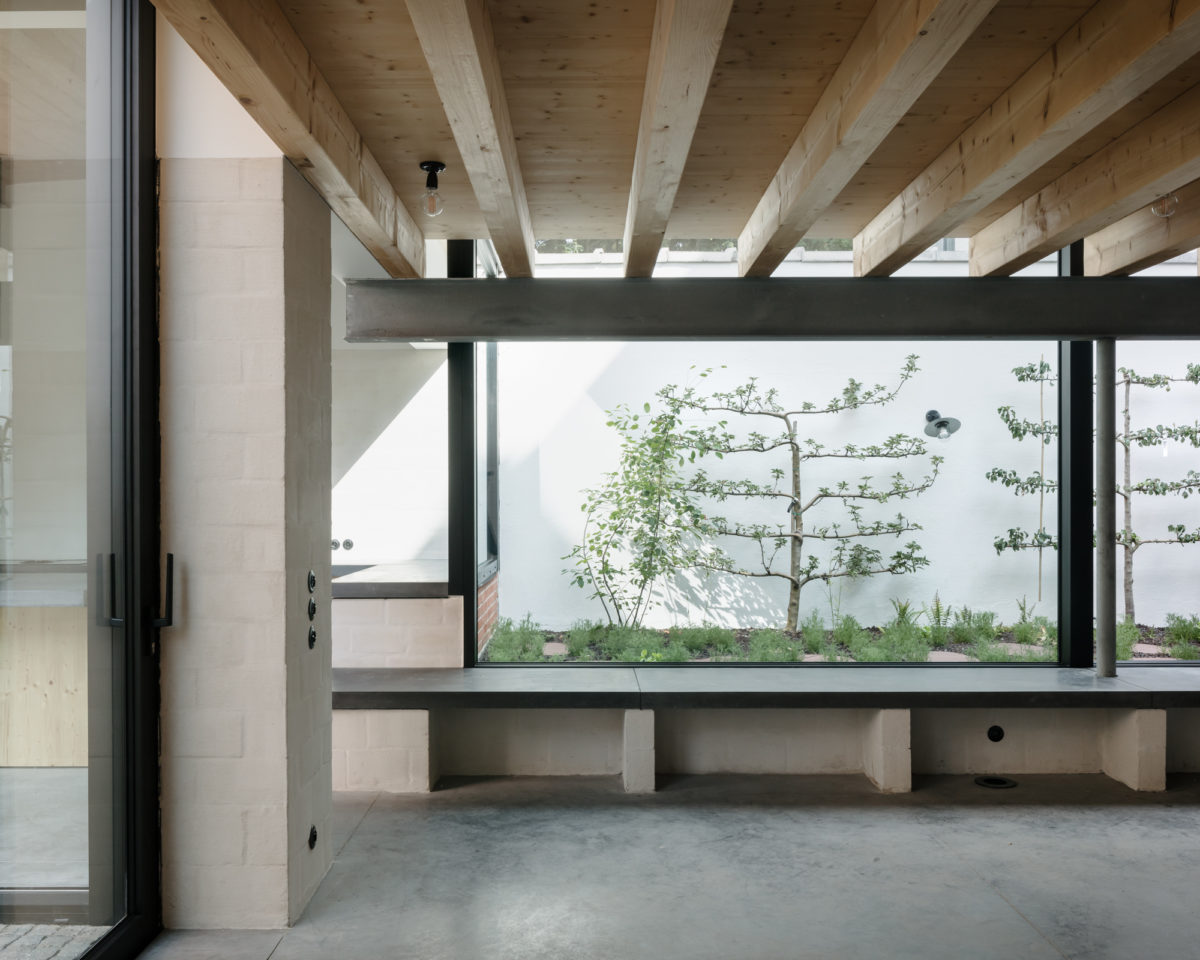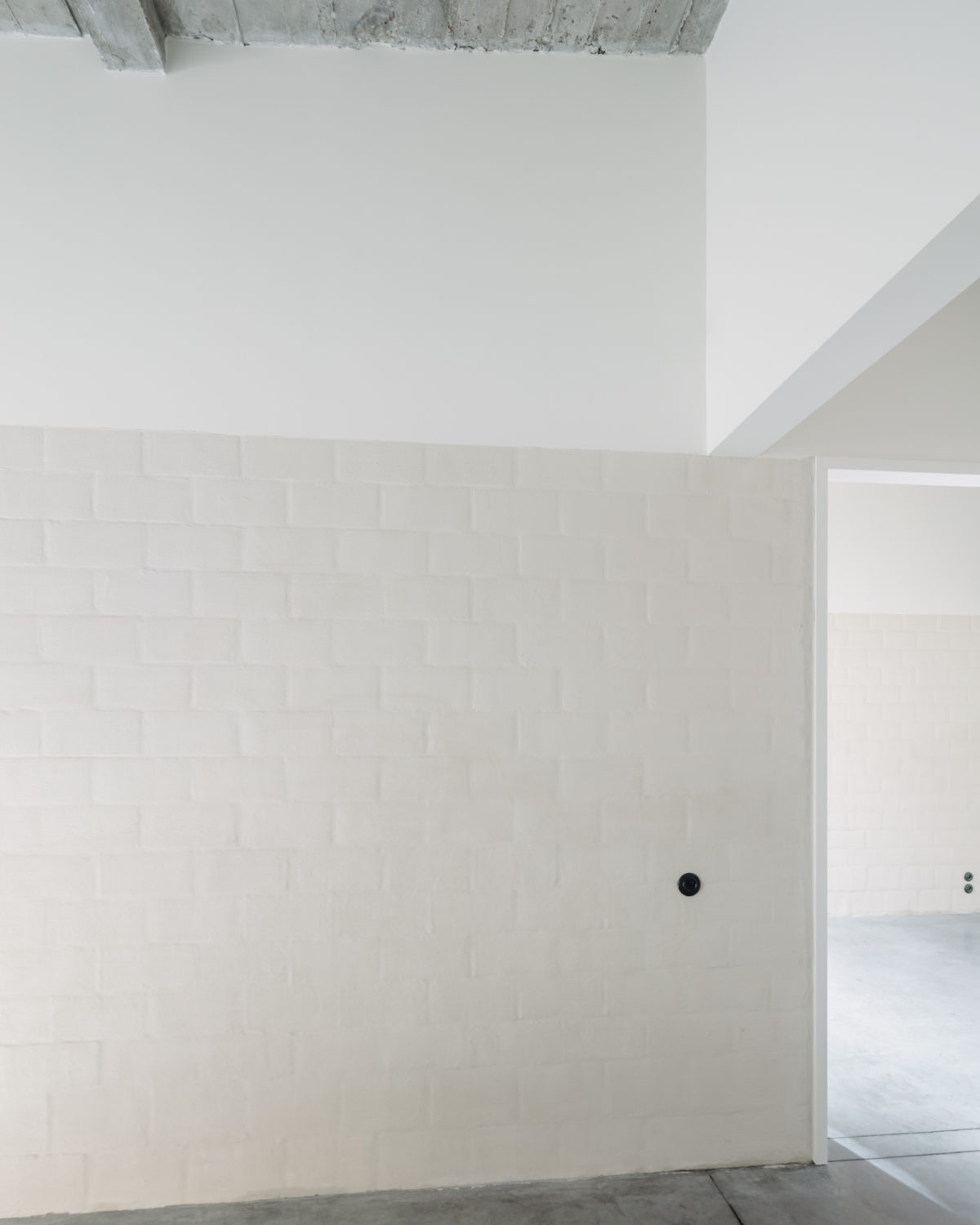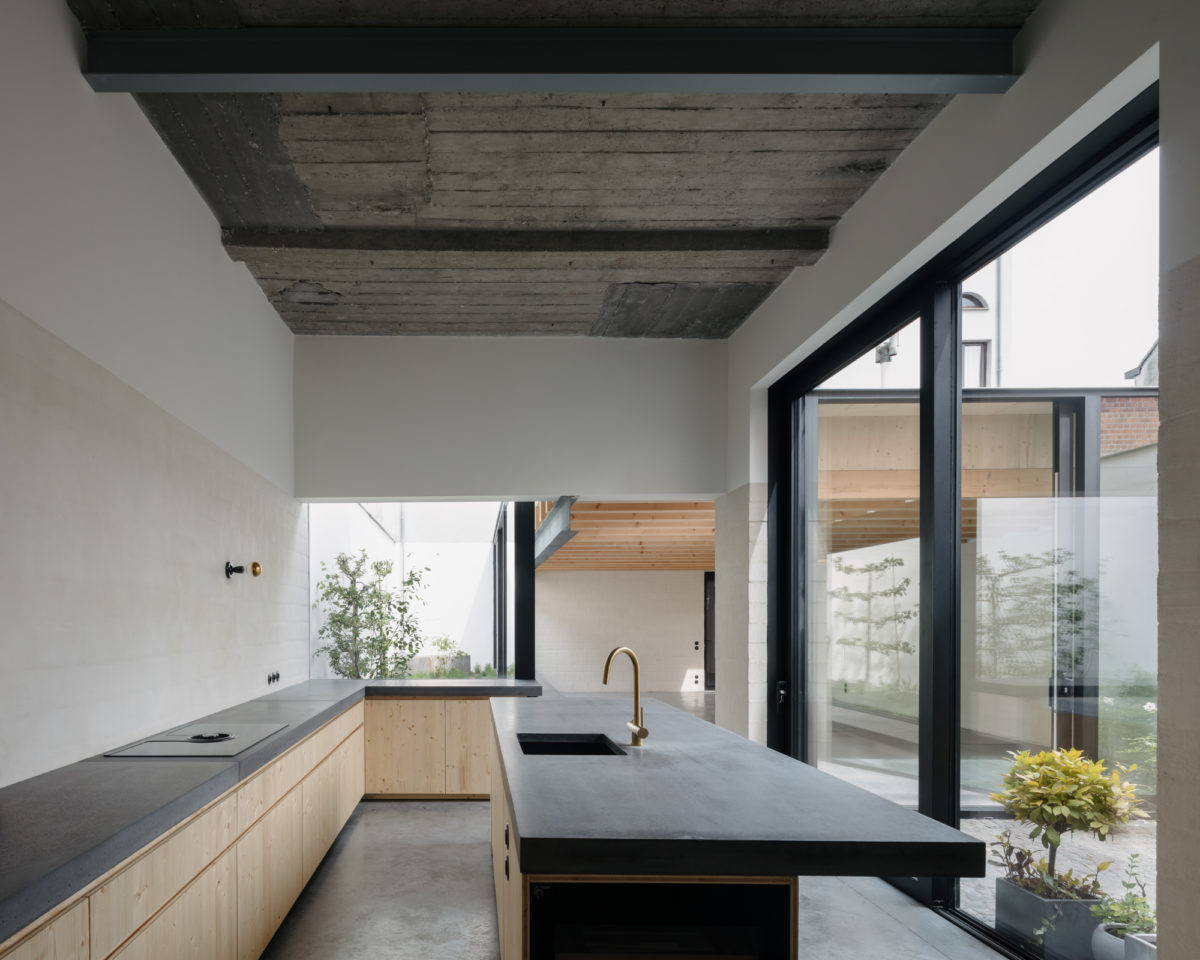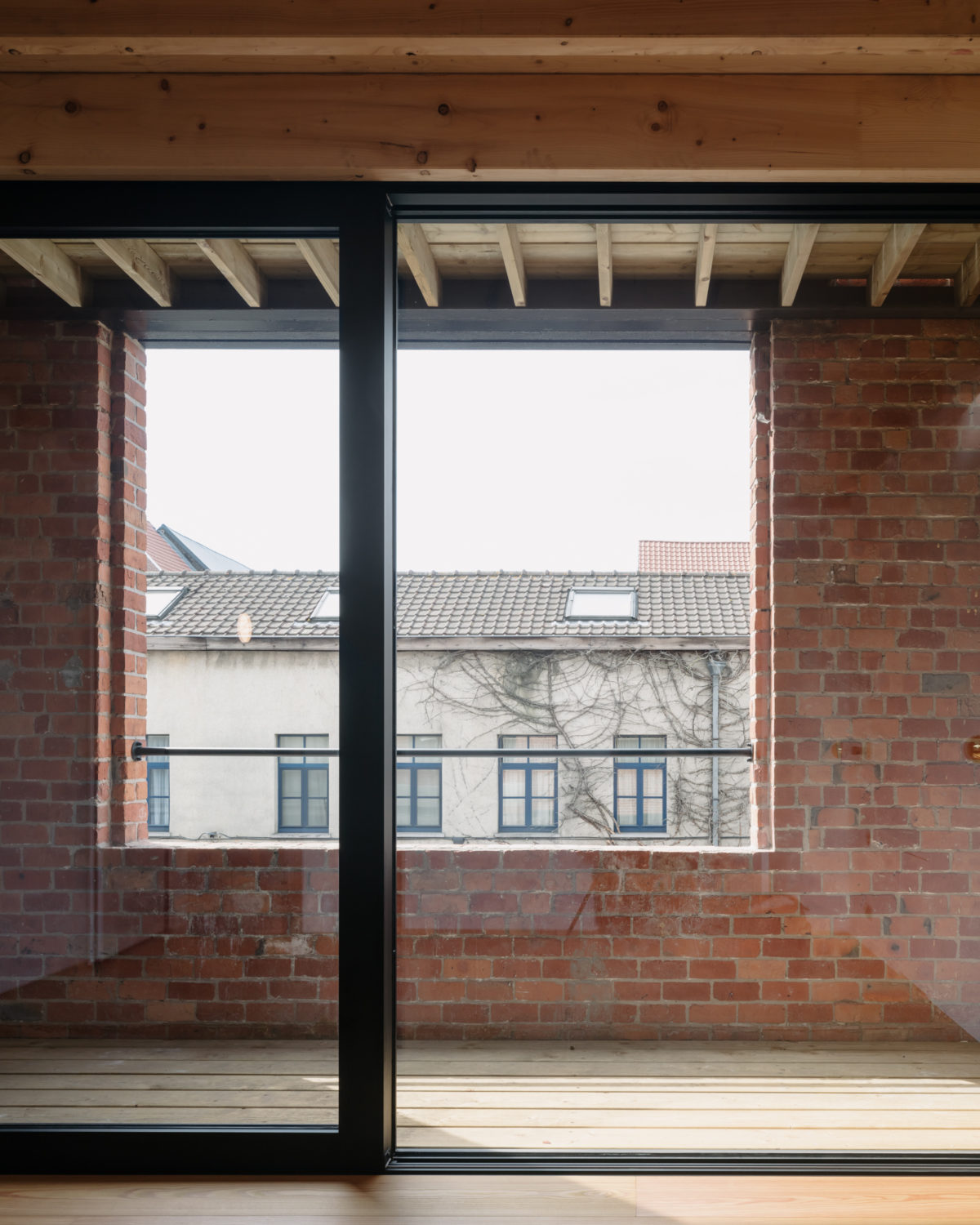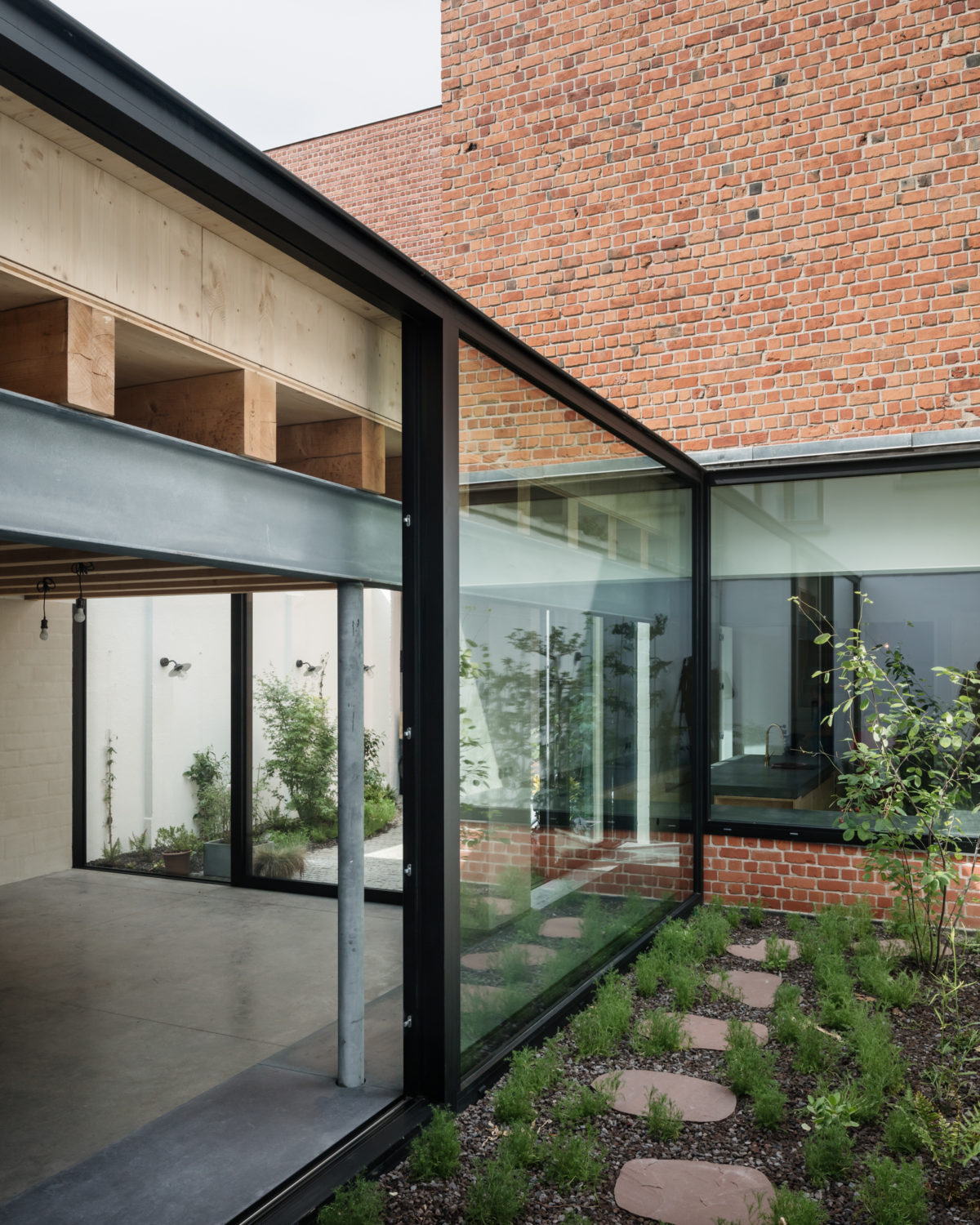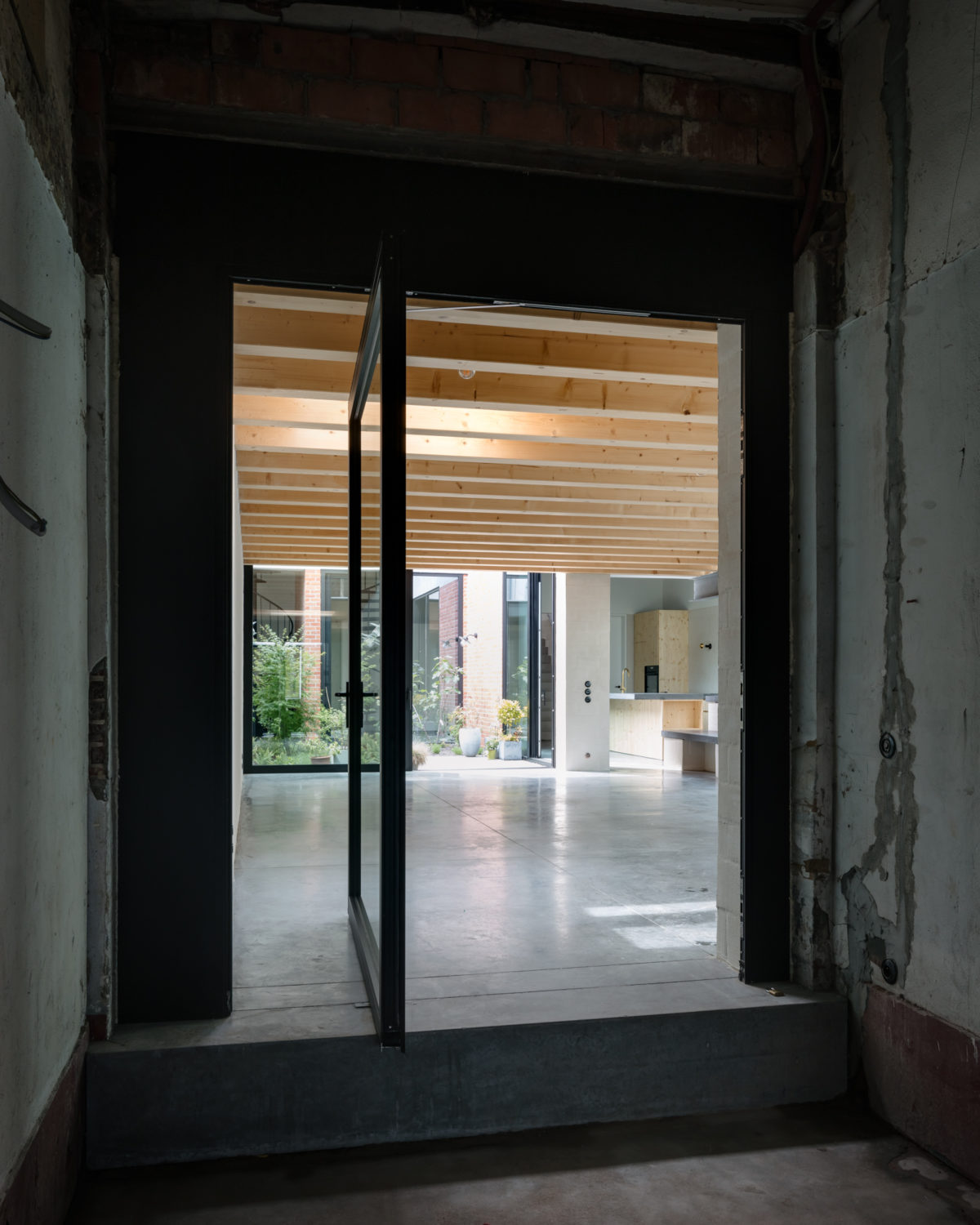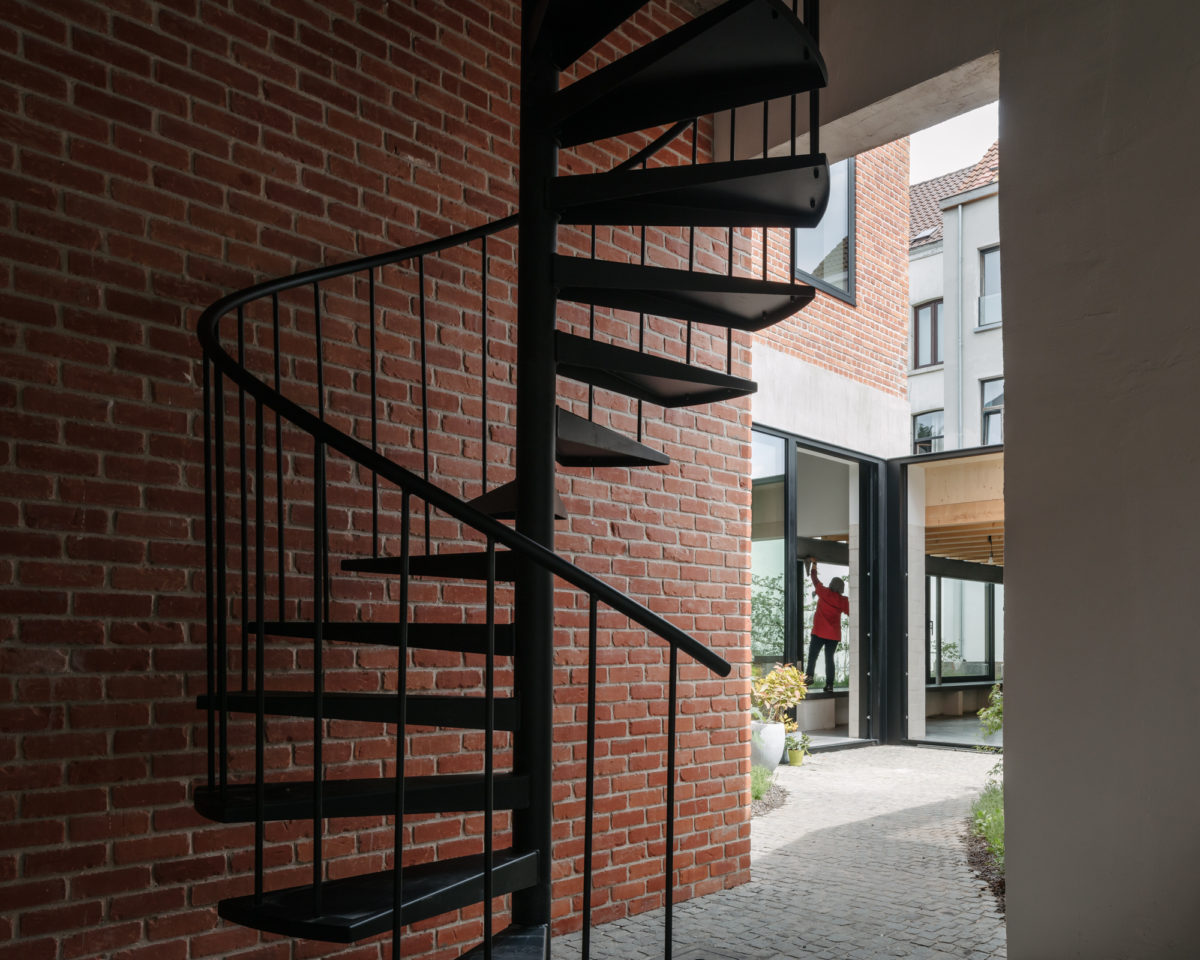 The introvert plot is only connected to the neighborhood by two passages for entering and exiting vehicles. This enclave in the dense urban fabric of Ghent forms the base for the reconversion of the existing structure into a family house with guest rooms.
By removing the old wooden roofs, only a L-shaped brick volume was left on the site. The implantation of a new rectangular structure is resulting in two outdoor spaces, opening up the plot. This new wooden roof seemingly balances on a single slender steel column and beam.
A sequence of spatial experiences is created. A hidden entrance opens into a surprisingly expansive living space. This is interconnected with a double high kitchen in the existing volume. The living spaces on the ground floor develop as a loop around the patio, resulting in a generous variation of atmospheres.
The outdoor spiral stair is the direct access for the guest rooms where a recessed facade on the street side provides privacy and a small terraces. The new volume on top of this originally industrial structure is built within the same masonry and is because of that almost absent in the whole.