residential:
public:
masterplan:
care:
The existing site of Rosas – P.A.R.T.S – ICTUS can be read as a conglomerate of various buildings, each established in a different era, each with different initial functions. The proposal will unravel the site with the aim to create a campus, a city within the city. A new ground level is introduced and works as an urban plateau that connects the site with the city but also interconnects the different buildings. A new underground logistic connection allows to remove some old structures which results in three independent buildings. Each with their clear function, identity and addresses. But above all this urban plateau results in unbuilt space, a generous space in between.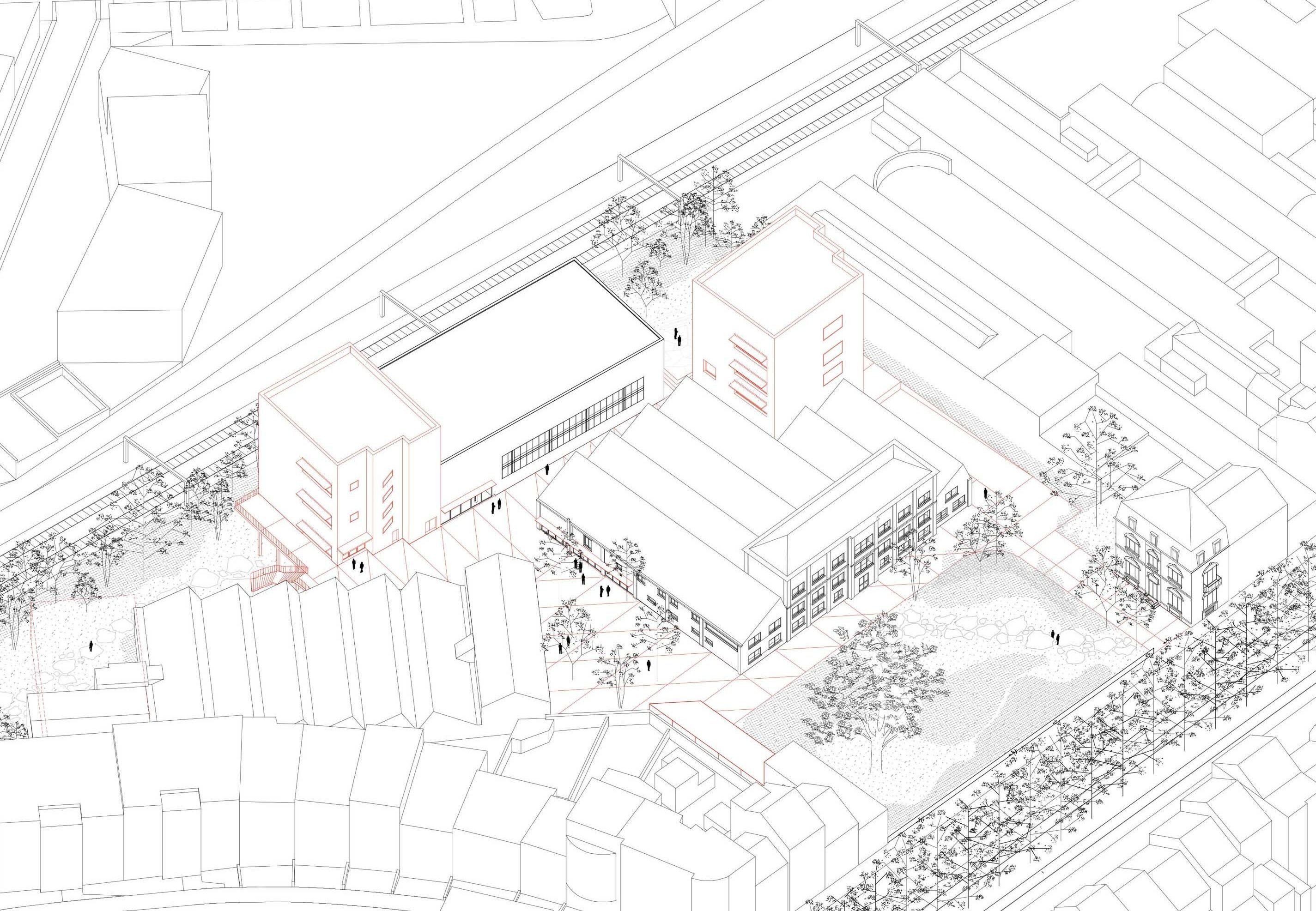 Two almost identical structures are added to the existing buildings. Both are developed within the same functional logic but each deal with the context and program in a different way. The buildings behave like 'faux jumeaux' or fake twins on the site.
The unbuilt space becomes a meeting space for the various organizations and visitors on the site. A wide variety of green and open space is created and determines the architecture. A square, an alley, an amphitheater, a park and vegetable garden arise within the built conglomerate.