residential:
public:
masterplan:
care:
Puurs Sint-Amands
Puurs Sint-Amands
The village of Sint-Amands can be read as an accumulation of natural and cultural layers. The masterplan continues to work on this palimpsest, the redundant layers are scraped away where others are exposed. We want to make the historic flood system of transversal wetlands visible by making a new cove as a recreational element in the sequence of natural and artificial coves along the Schelde banks. The village is a link in the recreational network along the towpath of the Schelde. Sint-Amands has all the assets to position itself as a "poetic village", a place to contemplate art and literature.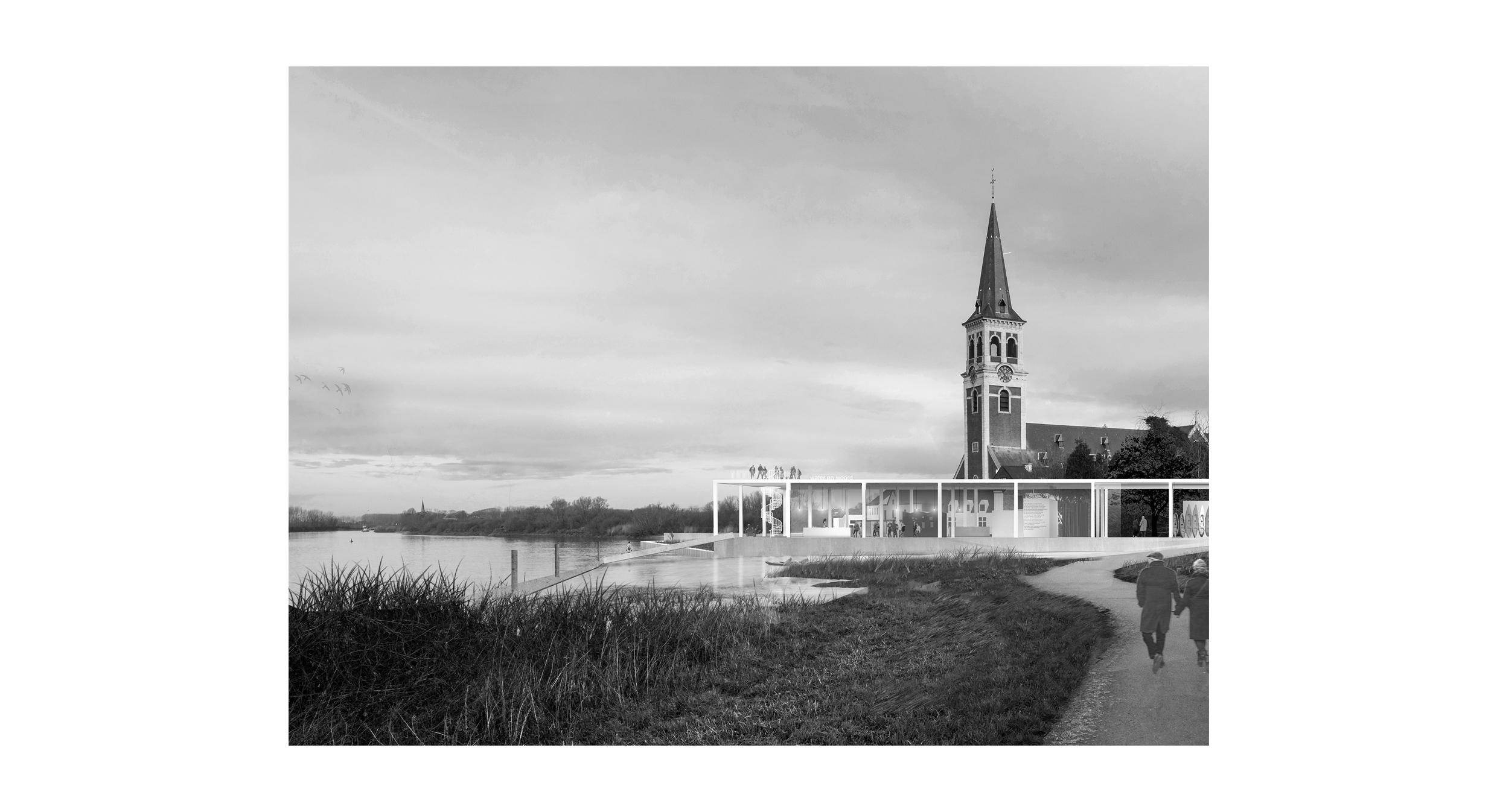 The existing quay is a barrier that blocks the view of the Schelde bent. We refer to the historic quay line, which offers a wide double view of the Schelde bend by means of a fold line. River and village are reconnected by lowering the quay partially.
The public domain is cleared of all obstacles. A number of punctual elements function as islands in a mineral landscape: a long bench to relax, the existing monuments, a tree as a sun umbrella. The new residential developments functions within the story of social urban integration that focuses on "spontaneous meeting". Informal contacts are created by intersecting walking lines and low-traffic zones. Cross-linking and interaction between people as a lever for the upgrading of the village centre.